Home
»
2015
»
December
»
25
» Gorgeous Embellished Christmas Party Dress Trends To Flaunt For The 12 Days Of Christmas
---
6:40 PM
Gorgeous Embellished Christmas Party Dress Trends To Flaunt For The 12 Days Of Christmas
While the audience members at the Ellen De Generes talk show are dressing up chic and cool for the 12 DAYS OF CHRISTMAS, we thought why not have a post on the best Christmas party wear dresses to wear and flaunt this season. We wait for this holiday time the whole year and this is exactly when we would want to dress in the hautest Christmas party dresses to make heads turn. The christmas party dress trends we show you aren't only for the parties but can be worn at the Christmas celebrations and for winter weddings too.
HERE ARE TWELVE CUTE AND VERY FEMININE CHRISTMAS PARTY DRESS IDEAS TO DOLL UP IN!
1. ASOS never fails to impress us with Christmas party dress ideas, and this time in navy sparkle mesh skater numbers embellished with gold touches, the ensemble makes for a perfect Christmas party wear. You could add more charm when the dress is worn with heels.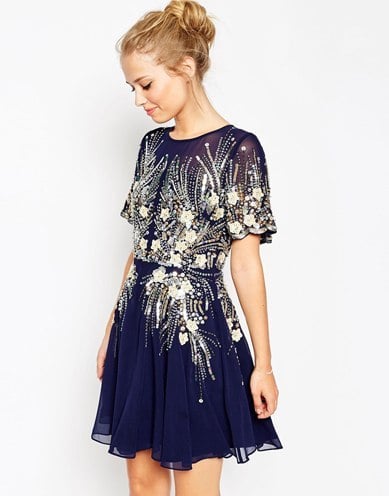 2. With so many parties to attend, your aim should be to look hot and chic at the same time. Party the nights away with bold gold geometric shapes embellished on a V Neck mini body con dress in long sleeves and deep plunging neckline. To keep you warm, you should wear a trenchcoat or a tweed coat in matte hues.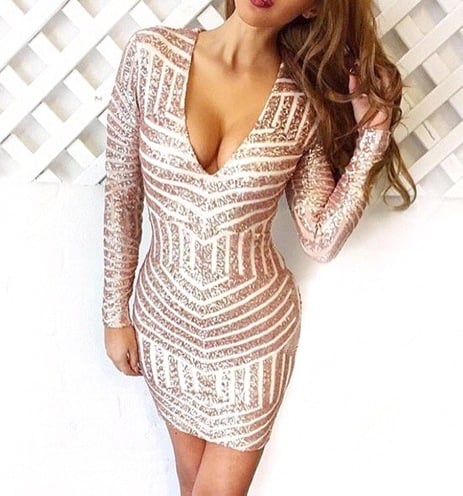 3. For a very formal cocktail do, the Hanna Toumajean couture dress 2015 would be an ultimate bomber at the event. Gracefully draped from the waist below, and in quirky shades of grey with chunky embellishments around the waist, flowing all the way down to the ankles- the Hanna Toumajean couture dress 2015 is a must have! Psst, the sexy back should be your haute Christmas party dress code.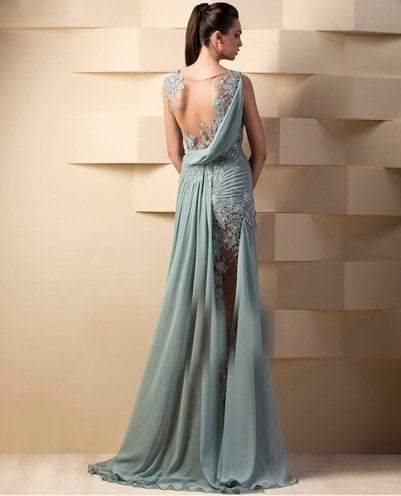 4. Just go metallic and monotone in a chunky gold mini cocktail number, tagged with a pair of black leggings and heels for the feet. The look is pure montonish but sure steals the eyes when you know how to flaunt it with confidence.
5. A sexy Zip Back Sequin Long Sleeve in shades of burnt purple and beige mix would be the penultimate bombing effect at the Christmas gathering. When worn with the right heels, a faux fur coat for warmth and minimal accessories overall, the Zip Back Sequin Long Sleeve embraces feminity in its best forms.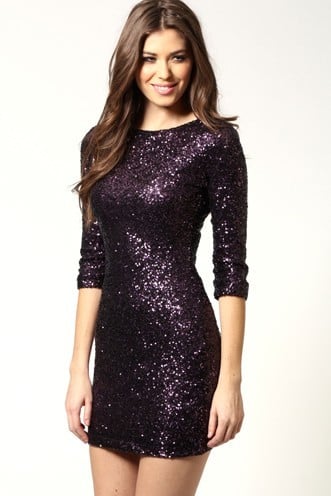 6. You could still be the girl next door with a plain Jane look and yet an embellished stunner too, wearing a chunky metallic midi skirt and a lace neck top for the evening. Carrying a tote or a clutch bag would be the ideal way to complete the look; heels for the feet are a must.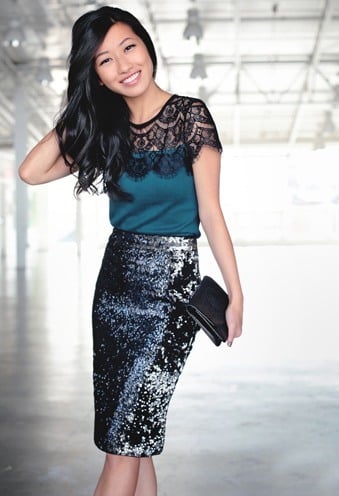 7. Should you wish not to wear too much embellishment on your ensemble, keep it to one piece. For example, a gold & black sequin blazer with an all black mini skirt or a mini suit dress would be the right way to bring in the shimmer and shine at the parties.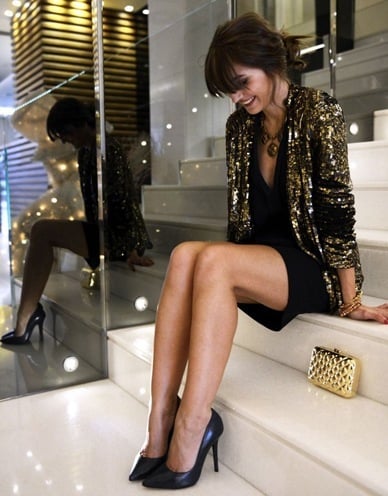 8. A plunging V neckline with a boat neck or a starky deep V anyways would be an eye catcher. You could enhance the demure in a gorgeous olive green or dark green number, wearing it with a chic women faux fur coat.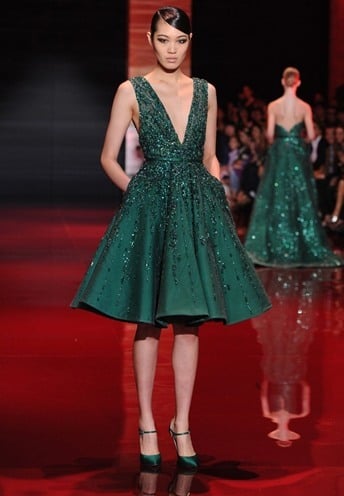 9. For a very minimal look to flaunt, a chic metallic chunky gold midi skirt and a nice white top works like magic. Enhance the look with heels in neutral shades!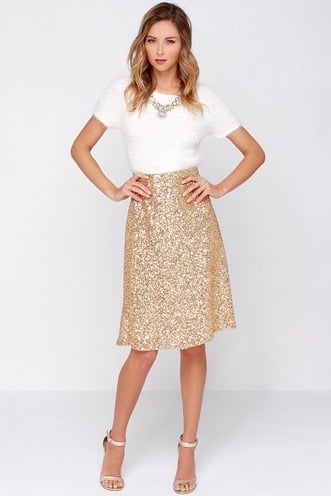 10. An all-black number with a shiny top and the skater skirt off shoulder in one piece would be an awesome answer to what to wear to a company Christmas party.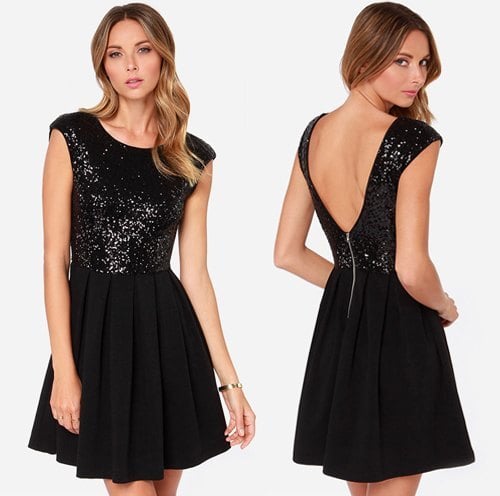 11. Stylish, elegant and very grand for sure, the effect of all things larger than life comes by with Alexander McQueen's Christmas embellished ensemble as a mermaid dress with large ankle flares!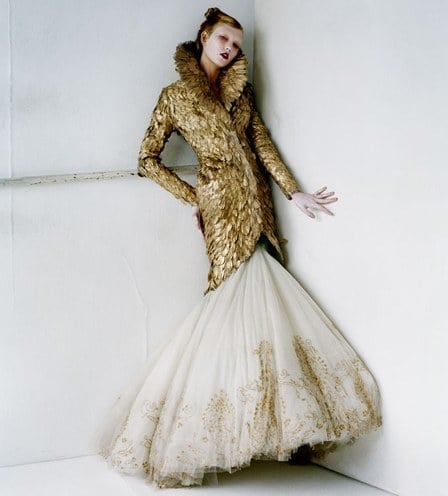 12. Or just go simply gold! Enough said!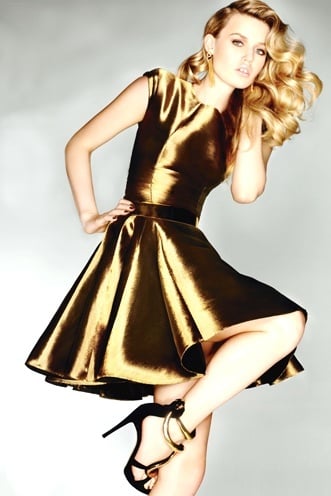 Did you love our twelve ideas for the various days to dress up in? If you have Christmas party dressing up ideas to share for the twelve days of Christmas, let the bells ring on them!
Category:
Women's Fashion
|
Views:
2381
|
|
|