Home
»
2015
»
August
»
8
» The Best Summer Dress For You
---
2:15 PM
The Best Summer Dress For You
Summer's officially on the way so it's definitely time to stock up on sundresses! Your social calendar is probably filling up with special occasions, so the hunt for the perfect outfit is on. A killer dress is an instant winner and it makes life easier when you have a look that can translate from a day in the office to an evening outing. The Curvy Closet columns are designed to help you make decisions that will flatter your shape and make you feel like a million bucks, no matter what you wear.
This time around, we're going to break it down for you with the Dress Guide. Check out some new designs you'll want to add to your summer wardrobe.
Top Heavy
Dresses are designed to make you feel feminine and draw attention to the all the right places. Having adequate support up top without an exposed bra strap is key. Explore adjustable bras and sheer straps so you can avoid having to fuss with undergarments. Your best bet is to go for classic wrap dresses (see: DVF and Rachel Roy) and halters that will accentuate your bust. Also, a fuller skirt will instantly balance you out.
DVF The Denim Wrap Dress
Hourglass
Your category is the most desirable when it comes to dress shopping. Women everywhere would kill for your silhouette! But this doesn't mean you can't also benefit from tips. A good sheath dress automatically highlights your waistline and helps you appear proportional. Bodycon dresses and fabrics like knit and Lycra will hug you in the right places and make you resemble a Coke bottle.
Vilanya Sheath Mid Length Dresses Online With Peplum Detail
Plus Sized
If you're plus-sized, empire waists are an awesome look for you. The fabric gathers right under the bust line and the flowy fabric on the bottom will give you a relaxed fit and slim you down simultaneously. If you happen to top-heavy, take note of the advice for that category, too. Belted dresses and A-line shifts will boost the illusion of an hourglass and boost your sensual appeal.
Vilanya Fall Half Sleeved Draped Plus Size Dresses For Women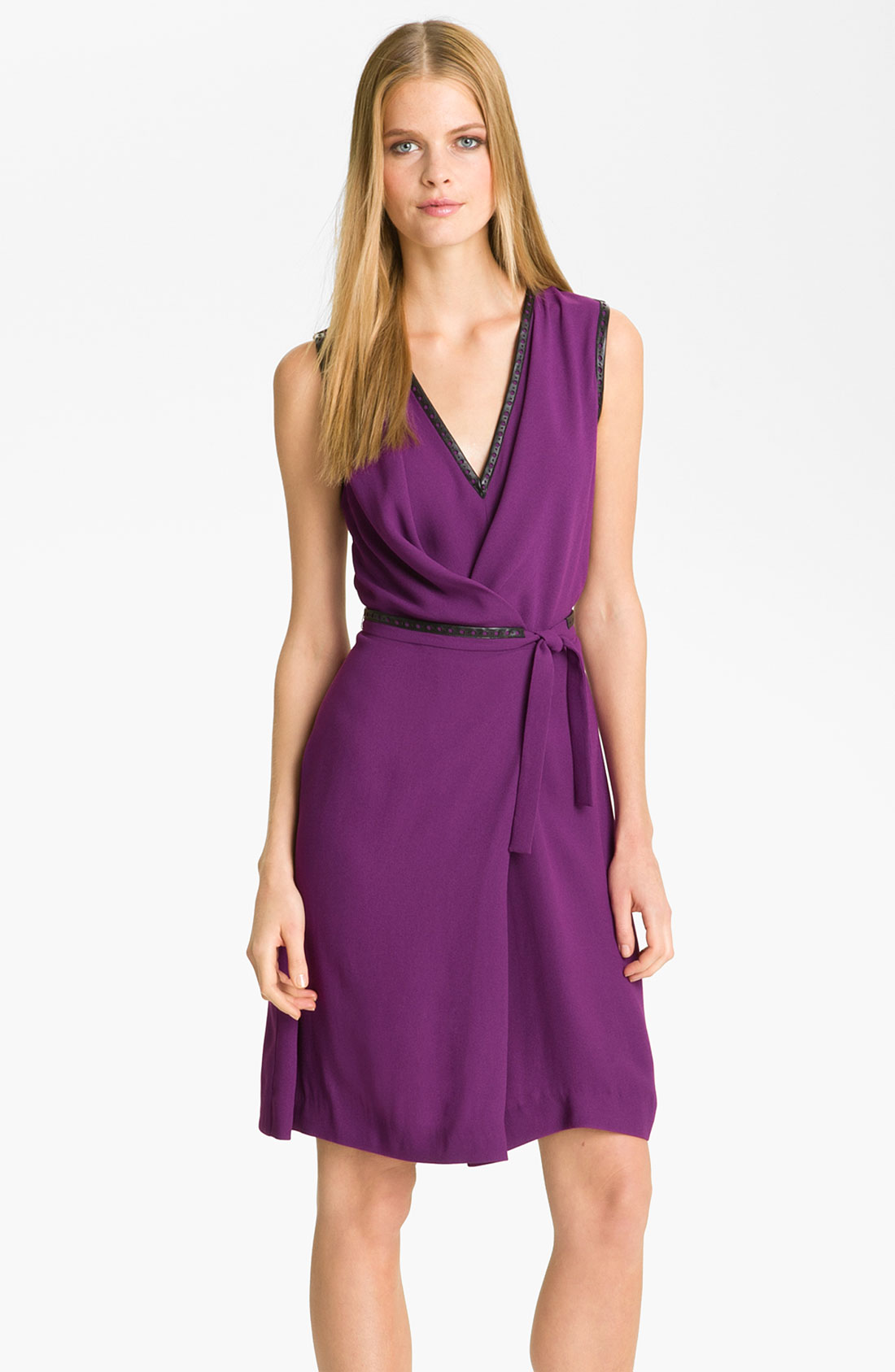 Rachel Roy Crepe Faux Wrap Dress in Purple
Straight
Play with shapes and patterns if you want to appear curvier. Stay away from styles with tons of fabric that will appear baggy on you like a potato sack. Focus on the areas you'd like to highlight and accessorize through belts, embellishments and detailing up top or an asymmetrical look. Horizontal stripes can also give you the illusion of being a bit shapelier.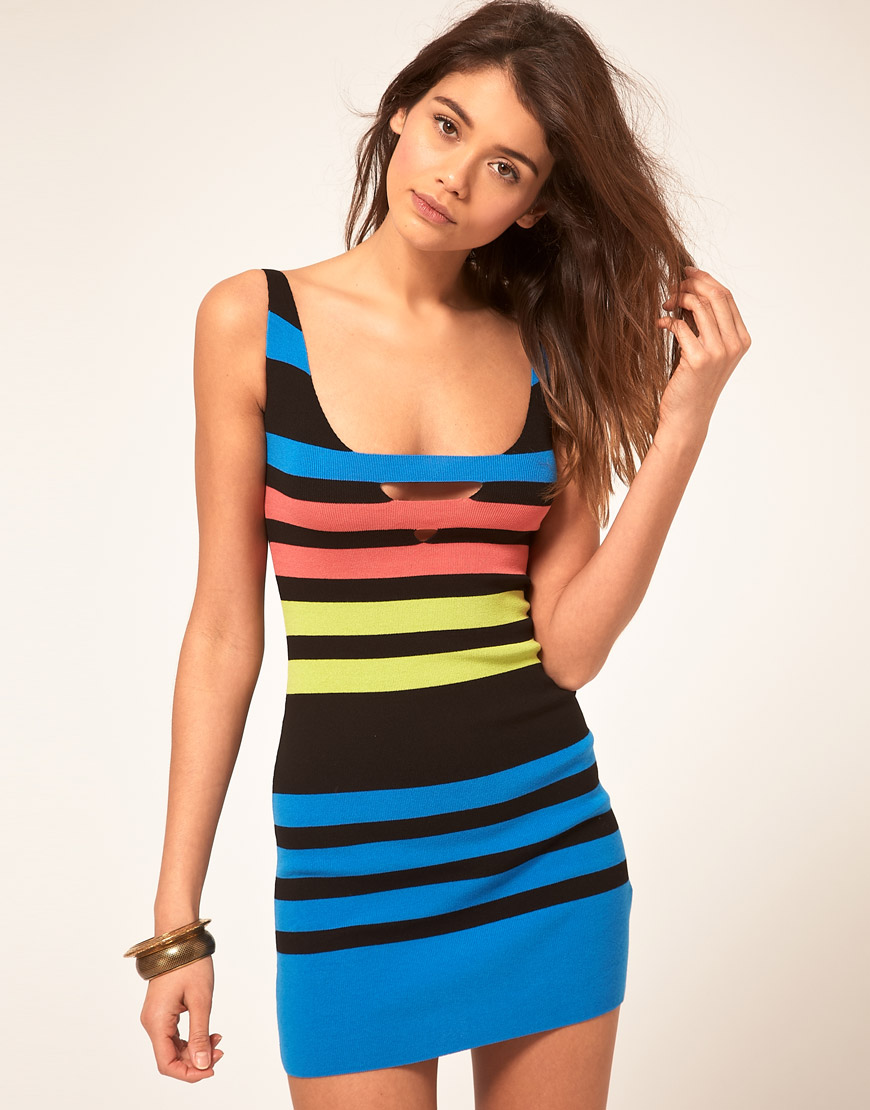 Miss Sixty Knitted Body Con Dress in Multicolor
Bottom Heavy
Unless you're rocking a stretchy body-con dress, you will probably have few complaints about how to play up your derriere. And there's nothing wrong with wanting to draw a little attention to your assets! But, if you are trying to create more cleavage, a bustier or strapless top is incredibly flattering. Also, having your décolletage and shoulders exposed draws the eye upward. Try to avoid A-line looks, which make your bottom half appear heavier.
Halston Print Silk A-line Dress Boutiques Online
Category:
Women's Fashion
|
Views:
2138
|
|
|